This involves trained Home Interventionists preparing tailor made lessons on a fortnightly basis, for a family to which they have been assigned. The content for these lessons is based on our curriculum, whilst ensuring that the lessons are relevant to the family's needs at the time and parent's challenges. The lessons always have a language focus, but also include the practicalities of raising deaf children such as helping babies keep their amplification devices on, learning to listen in the unique home environment, engaging with siblings, and so much more.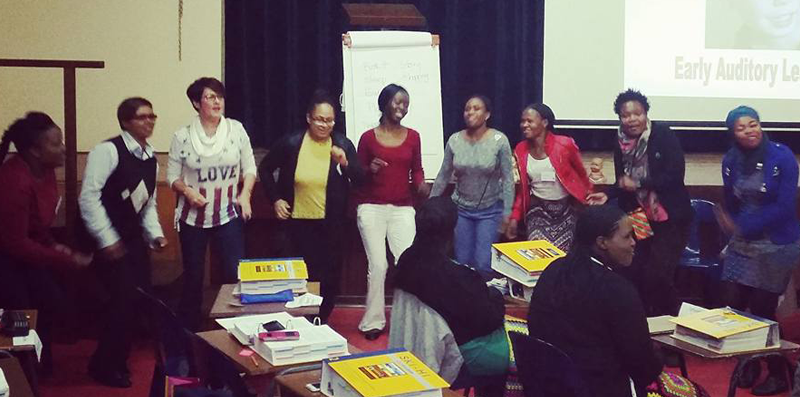 Our interventionists are culturally matched to the family, so that the intimacy of working in a home environment is comfortable for everyone. Language assessments are done at regular intervals to assess progress and consequently guide the family further.
Our interventionists come from a variety of backgrounds, some are qualified as teachers, others audiologists, speech therapists, social workers and a wide variety of other vocational experiences. Families value and appreciate their interventionist's role, of walking alongside them on their journey, in a very practical way.